Can't log into ABI/New User setup
Your AnterraBI login email may be blocked by your company's email filters. If you don't see our email check your junk email folder, if it is not there simply go to https://anterracloudbi.com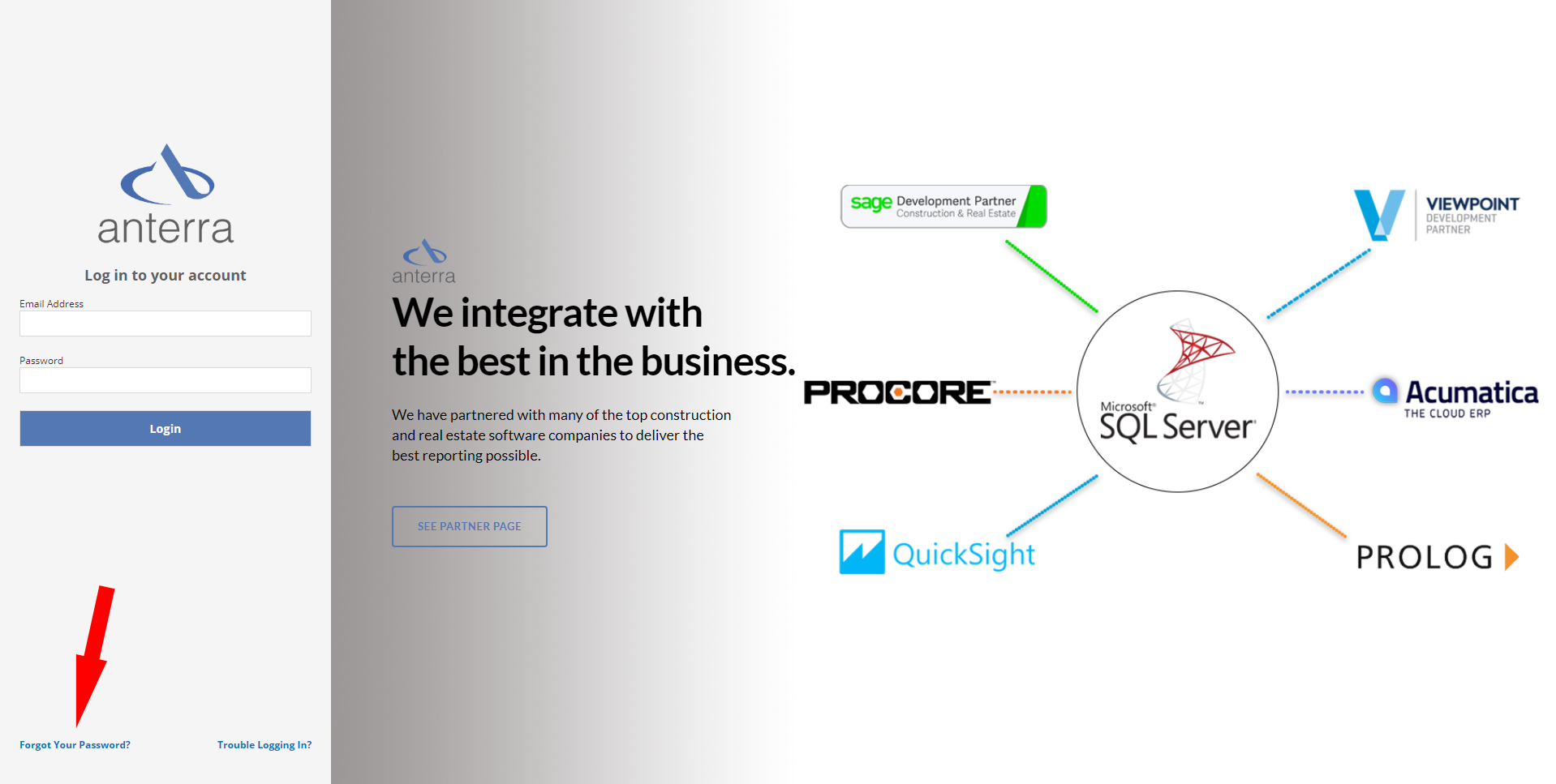 Click on the link "Forgot Your Password" and enter your email address. This will send an email to establish your Anterra password.


It will have the following success message after you select the continue button: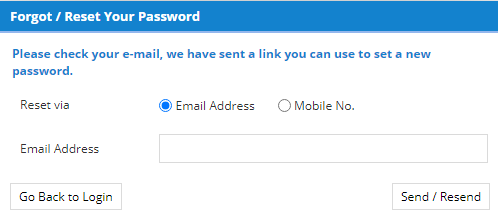 The email you receive will have the following subject line:

[EXT] Reset password for your AnterraBI account

The email will look like this:


If you cannot get the email to your inbox, junk mail box, or spam folder, please contact your account manager and request they add your Cell phone number to your account so you can reset your password with your cell.

You can also contact
support@anterratech.com
and one of our techs can add your cell phone number and send your password setup that way.
Related Articles

Anterra User Administration

Overview of User Administration AnterraBI™ offers robust and flexible user security. There are 2 main concepts, individual user and group user. Individual User Setup Each user is granted access to Anterra Modules Each user is "data trimmed" for each ...

Why can't I log in to AnterraBI

Having trouble logging in? We've found that most users can't log in because they've either forgotten their password, forgotten their email, or have received an error message. Forgot password Your password will be the one you set when you created ...

Logging into the System

Type this into a browser tab: When you get to the website, a security window will pop up asking for your credentials. Type in your user name and password that have been provided to you and click on "Login." ...

Real Estate - Adding an AR Note

In the AR Aging dashboard, you can create notes to indicate recent account activity. Choose a Property and select AR Aging by Property, then click on the Property AR Notes tab, as below: Or choose a Tenant and select AR Aging to enter notes by ...

AnterraBI Module Training Pathways for Users

AnterraBI recommends the AnterraBI Admin and Module Champions attend training sessions first. This empowers the Champions to tailor the initial starting Dashboards & Pivot Grid Views to Company standards prior to all users attending training. ...